Join – Guardsman
The Scots Guards are at the front line of the British Army and as such Guardsmen are trained to the highest of standards. Scots Guards recruit enthusiastic, eager and determined individuals who are up for a challenge. You will find that being a Scots Guardsman is not a mundane career but a exciting way of life.
If you are interested in an adventure with one the most famous infantry Regiments then get in touch with our team using recruiting@rhqscotsguards.co.uk  and they will answer any of your questions. If you want to find out more or want to start you online application visit the Army website by clicking Learn More below.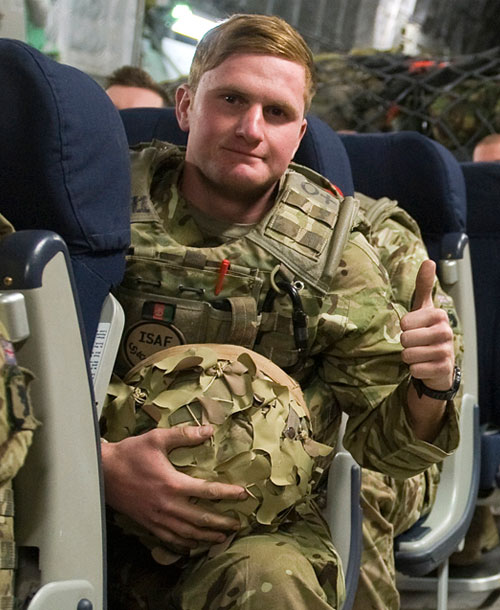 I couldn't believe I could push myself and do so much in the army. In the morning you can go for a loaded march, running for miles in the mud, hills, and streams, then in the afternoon you learn about automatic grenade launchers, armoured vehicles or how to search cars for hidden weapon. The best thing is when I wake up each morning I don't feel like I am going to work.