Join – Band
Our world-renowned band recruits from the best male and female applicants. If you join our band you will play in a wide selection of distinguished arenas and at many civilian and military ceremonies around the world. Contact the Bandmaster to discuss your options as well as your route to becoming part of our team.
Take the next step
For info about the role in the Army and about joining please visit the Army website:
Learn more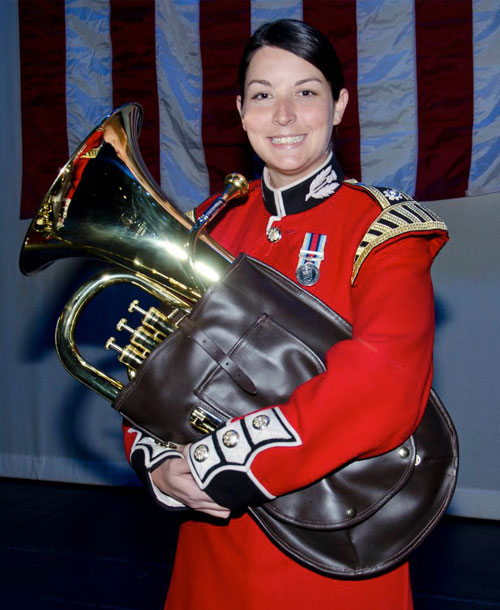 We play all types of genres; the obvious one is military marching music. When you are all marching together behind the Drum Major with the audience clapping in time it gives you a real buzz. Variety is what I like most about the band. Sometimes four of us will get together as a swing band, on another occasion we will get together, as a band, for a classical concert alongside a world famous orchestra.