Join – Pipes and Drums
Our award winning Pipes and Drums recruit new musicians each year. With only a few openings each year we are a competitive team to join.
If you have questions about piping or drumming then get in touch with our Pipe Major and his team. They will be able to tell you more about the recruiting and training process.
To become part of our Pipes and Drums the joining process starts off the same as becoming a Guardsman. If you want to find out more or want to start you online application visit the Army website today by clicking Learn More.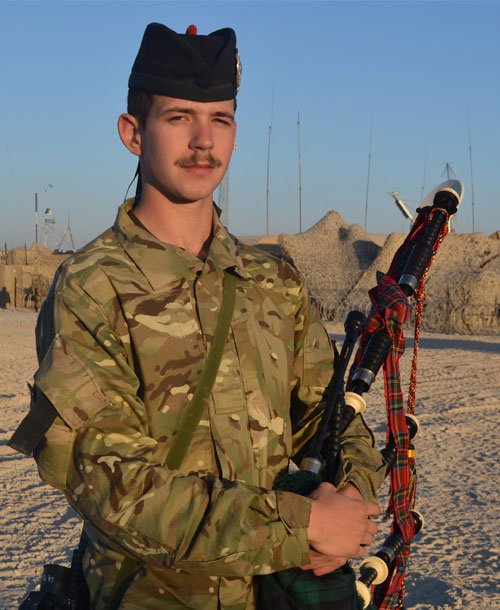 Being in the Pipes and Drums is that it is like having two jobs; half our time piping and playing gigs and the other half learning how to strip and assemble a .50 Cal heavy machinegun. However I think what I like most about my job is the travel. Last year we went to Las Vegas and had the most amazing time we were treated like celebrities.