Our Fighting Role
1st Battalion Scots Guards is the main fighting component of our Regiment. As part of 12th Armoured Infantry Brigade we are capable of deploying on high intensity combat and peacekeeping tasks across the world at a moments notice.
Scots Guardsmen are fiercely proud of their history. As fighting soldiers, we have a hard-won reputation, deploying on operations all over the world, most recently in Iraq and Afghanistan.
Scots Guardsmen are primarily infantry soldiers. During the path to becoming a first-class soldier, Guardsmen acquire a large host of specialised skills; including team-medics, armoured vehicle drivers, translators, search specialists, weapons system specialists and a vast array of other disciplines focused on operations today.
Mechanized Infantry, Heavy Protected Mobility
A Mechanised Battalion operates at the leading edge of frontline operations. This diverse and challenging role results in the Battalion being highly deployable.
A Heavy Protected Mobility Infantry Battalion is the main fighting asset for a Mechanized Brigade. In this role, we continually prepare for the next challenge likely to be faced by our nation, so that we can provide a swift response to any crisis at home or abroad, in peacetime or at war.
The Battalion is currently located in Aldershot, the new centre of excellence for the Mechanized Infantry. The Battalion is made up of three rifle companies, a support weapons company and the headquarters element.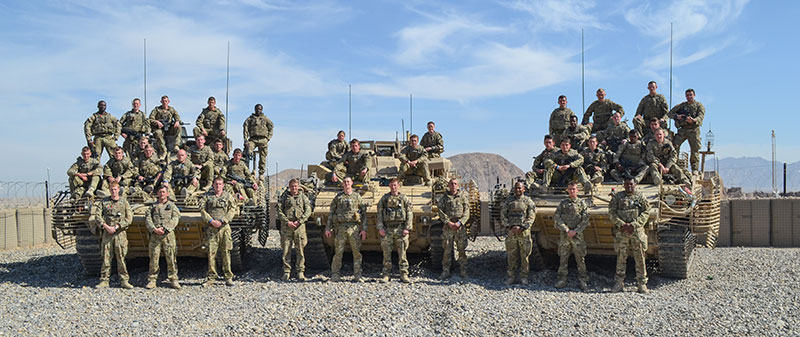 The Rifle Companies
Right Flank, C Company, and Left Flank are the three rifle companies, each containing between 100 and 150 soldiers. Our rifle companies consist of three platoons and a headquarters. These companies are the 3 main manoeuvre assets of the battalion.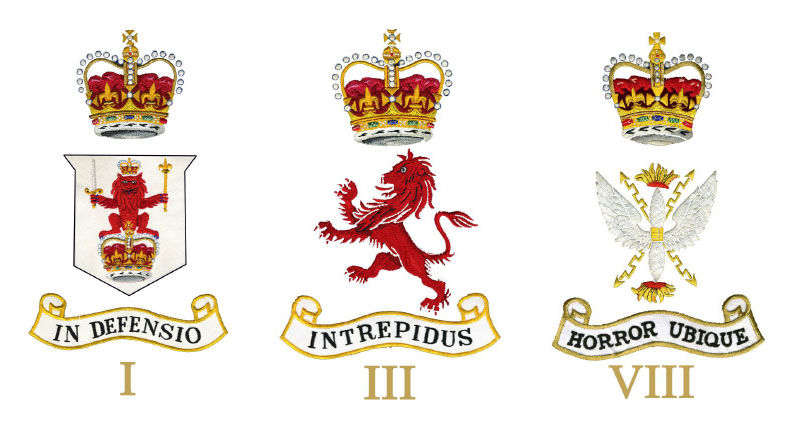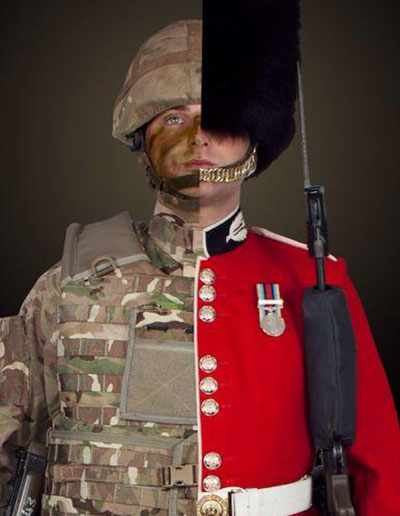 Guardsman: When you join the Scots Guards, you will not just have a career, but a life. Scots Guardsmen are trained to the highest standards.
Officer: There are only a few commissions available in the Scots Guards each year and competition is fierce.
If you are interested in serving across the globe with one the most famous infantry Regiments then follow the link above for details on entry requirements and procedures.
Support Company
B Company (B Coy) is the Support Company. It is split down into four platoons, each taking on a specialist function; Reconnaissance, Mortars, Anti-Tanks and Machine Guns. Each platoon employs an array of specialist weapons, including 81mm mortars, the Javelin anti-tank missile, 40mm Grenade Machine Gun, 12.7mm Heavy Machine Gun, 7.62mm General Purpose Machine Gun in the sustained fire role and the .338 sniper rifle. The Mortar platoon is mounted in new Husky vehicles while the remaining three platoons operate from the Jackal.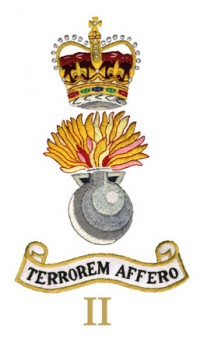 Headquarter Company
Headquarter Company (HQ Coy) is responsible for supporting the Battalion by providing direction, logistics and administrative support. There are various elements within HQ Coy including the Signals Platoon, Mechanical Motor Transport Platoon, Quartermasters Department (logistics) and a number of attachments (chefs, weapons systems engineers, medical technicians and mechanics).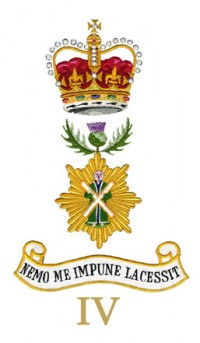 Life in the Battalion
The Battalion offers a varied and challenging working environment. One day you could be on an adventure training exercise in Nepal, the next packing your kit to go to deploy to the most interesting and often troubled counties in the world, at a moments notice.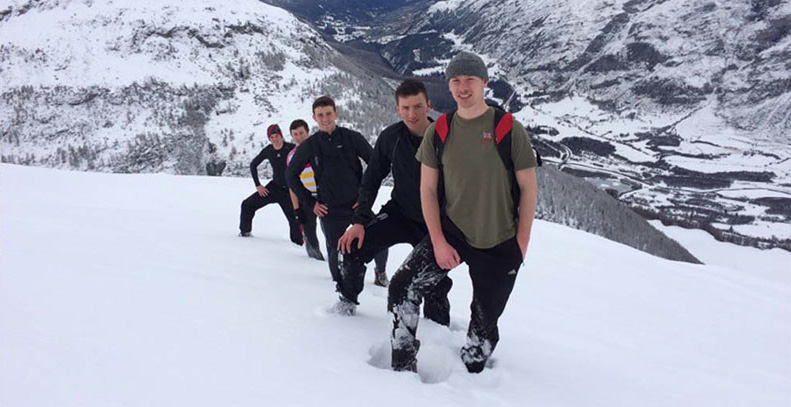 Sports
The Battalion competes to a high standard in football and rugby, while many Guardsmen represent the Regiment in cross-country, skiing and squash. There are more than 45 different sports on offer and if you're good enough, you can play your sport right up to Army and national level.